Volunteering at the local Food Bank with our family is a great way to spend quality time together while serving others. We donate one Saturday each month to our Food Share Ministry at our church. This gives the kids a better understanding of where the food goes, and the families that benefit from this service. The volunteers help with unloading the trucks, help sort the food to have ready to pass out to the 100 families that our church helps feed each month.
Volunteering is a great way to make friends, learn something new and have fun while fighting hunger in your community. Food donations have been declining over the last year, that's why they need your help, many food banks are in need of donations of food and volunteers.

Call your local Food Bank and see what you can do to help.!
Thanksgiving is just around the corner! Share in the spirit of giving and volunteer to make this holiday a real celebration!
Below are a few photos taken this past weekend, while volunteering at our local Food Share Ministry
My Twin Sister Sharon (left) and I on the (right)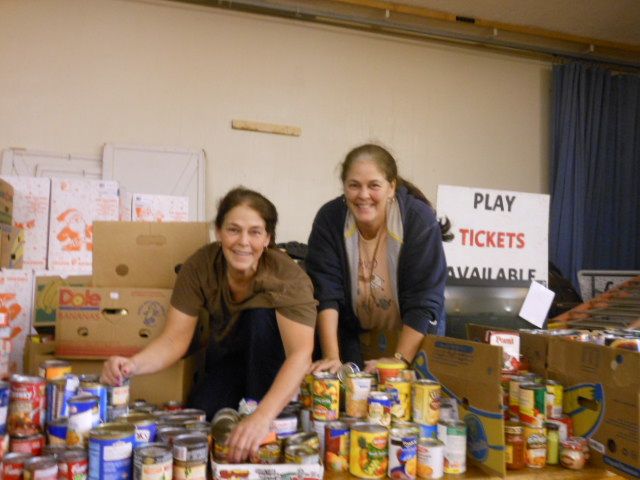 A few of our Big Guys unloading the truck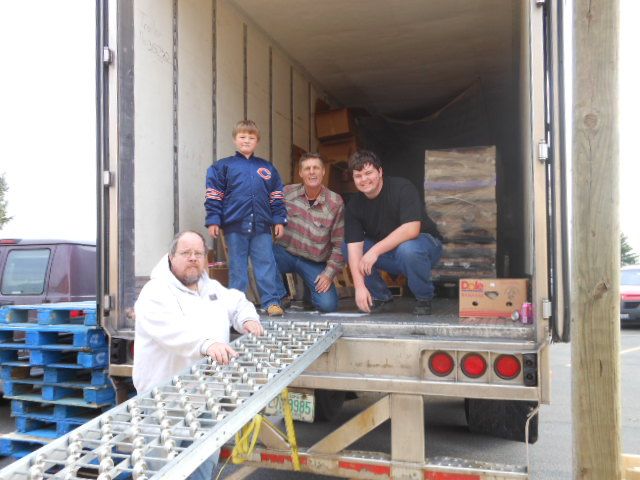 Mrs Gowan our oldest Volunteer sorting the the breads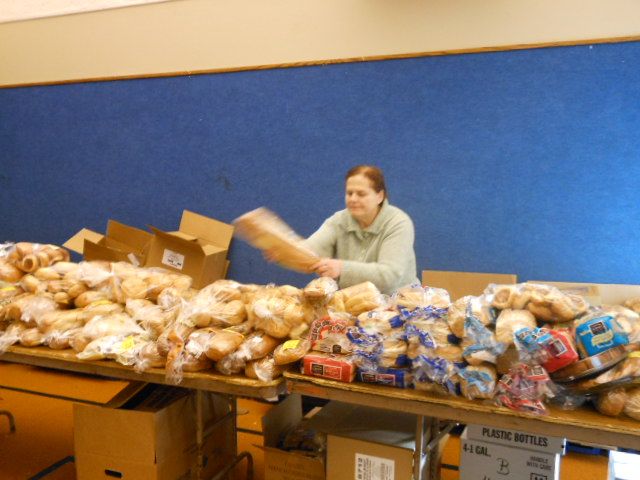 Volunteers Sorting